Are you looking to travel to Houston this summer and looking for fun things to do in the city? As the fourth-largest city in the United States by population, there's no shortage of fun activities to do.
Everyone's definition of fun may be different, but being the second most populous metropolitan area in Texas, there's something for everyone. There are over a hundred museums, ranging from Space Center Houston to unique art exhibitions. If you're the adventurous type, there are plenty of green areas to check out, and if you're super adventurous, there's even a system of underground tunnels to explore. Food lovers can find endless bounties of cuisine.
No matter what your definition of fun is, you're sure to find something to do. Check out our list of the top ten fun things to do in Houston, Texas.
1. SPACE CENTER HOUSTON
This Smithsonian affiliate is the number one attraction for international visitors to Houston and serves as the Official Visitor Center of NASA Johnson Space Center. Among the permanent exhibitions are a SpaceX Falcon9 rocket, suits from Apollo moon missions, and a space shuttle replica mounted on a shuttle carrier aircraft NASA 905. Visitors can walk inside both the space shuttle and aircraft to walk the flight deck of the shuttle and learn more about the shuttle program.
One of the most exciting experiences offered is the NASA Tram Tour where visitors get a behind-the-scenes look at the NASA Johnson Space Center to see Mission Control and astronaut training facilities. If you're even remotely interested in space travel, this is a must-see.
2. UNDERGROUND TUNNEL TOUR OF HOUSTON
Did you know that Houston is home to the most expansive underground tunnel system in the United States? You can participate in a guided tour of the underground tunnels. The tour will take you to many artistic and historic sections of the tunnels as well as the corporate buildings that sit on top of them. This is a fantastic activity for a hot day because the tunnels are air-conditioned. You also have the option of adding on a food tour as well as a tour of the underground tunnels.
3. HOUSTON FOOD TOURS
Speaking of food, there are plenty of options for good eats! Tours are offered for specific sections of Houston such as Downtown, Astroville, and The Heights. There is no shortage of cuisines available from Asian to Mexican to American barbeque – the list goes on!
4. GAME SHOW CHALLENGE
We might be a bit biased here, but if you're looking for an interactive indoor activity, look no further than the Game Show Challenge. If you've ever thought your idea of fun would be participating in a game show, here you can make that dream a reality. The Game Show Challenge is a live, one-hour interactive game show led by a real host. Each group participates in four or more game show rounds. There are nine different game show rounds to choose from, including spinning a wheel to solve word puzzles, competing in hilarious relays, dropping chips from twelve feet in the air, and more. This is the perfect fun, interactive activity for families and friends alike.
5. ESCAPE HUNT HOUSTON
One of the best interactive indoor activities for families and friends alike to beat the heat is an escape room. Escape Hunt Houston offers original games with varying difficulty levels. Some of the games include rescuing the crew of an Apollo mission, escaping Blackbeard's ship, recovering a stolen artifact, and more!
6. THE MUSEUM OF FINE ARTS, HOUSTON
This museum is one of the largest in the United States with over 70,000 pieces that cover over 6,000 years of history. In addition to collections of paintings, sculpture, ceramics, photography, and film, the museum is home to the Bayou Bend Collection and Gardens. This features American decorative art and furniture across fourteen acres of exquisite gardens.
7. MINUTE MAID PARK
Home of the Houston Astros, this is a must-see spot for sports fans! Stop by to watch a fun game of baseball against some of the top teams in the MLB such as the White Sox, Yankees, and Mets. Did we mention that there's a retractable roof and air conditioning so you can enjoy your game without the intense Houston heat? You can also schedule a tour of the ballpark. These tours run daily throughout the year.
8. HERMANN PARK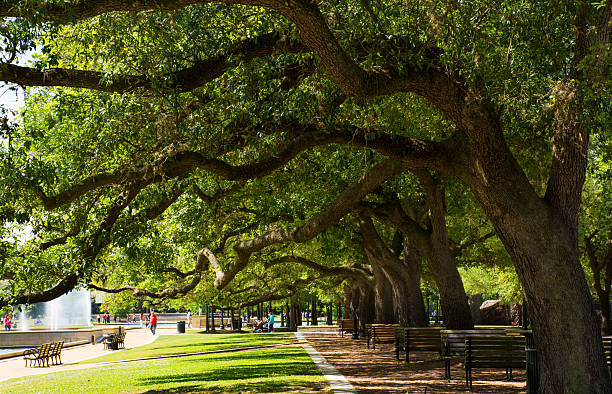 You can take a stroll or jog on the nearly 450 acres of land and ornate gardens at Hermann Park. If you have a pooch with you, they are allowed as long as they remain on a leash. Additionally, the park includes a Japanese garden, golf course, the Houston Zoo, a two-mile railroad, and pedal boats. Talk about options for fun! You can also stop at one of the many picnic areas available. A cafe is available nearby and food trucks frequent the park throughout the week. Also, along the park's northern border, you'll find out next pick, the Houston Museum of Natural Science.
9. HOUSTON MUSEUM OF NATURAL SCIENCE
If you've tired walking the acres of gardens at Hermann Park and need a break from the heat, check out the Houston Museum of Natural Science. The permanent exhibitions showcase dioramas of Texas wildlife, gems and minerals, and dinosaur skeletons. One of the most unique exhibitions is the Foucault Pendulum, which was first displayed at the 1851 World's Fair. The museum also has a planetarium and butterfly center, both of which make for fun experiences.
10. THE HOBBY CENTER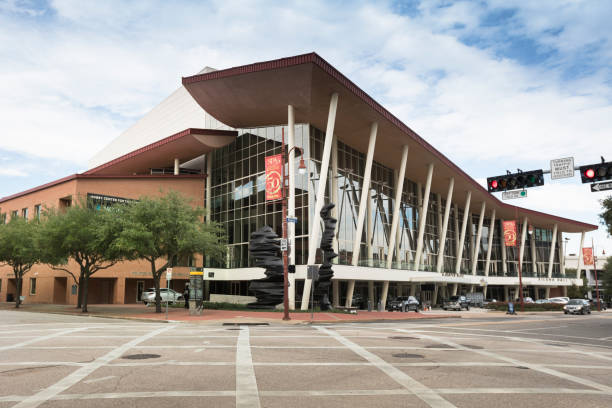 Looking to experience some Broadway in Houston? This non-profit has a mission to establish Houston as a respected center for the performing arts. You can see many Broadway musicals and plays that have had their run on Broadway such as Hamilton, Mean Girls, and Hadestown.